We've still got spaces on the following upcoming events. You can find more detail on the dedicated events page, including booking forms and how to book; and of course, we'll continue to add new events there. If you've an idea for an event that you'd like to see, or would like our help to run, you can get in touch with us to explore the possibilities.
Embracing Eldership:

Come and join elders from around the URC to explore what it means to exercise the ministry of Eldership today.
Whether you are a new elder, or have had many years of service, there will be something for you to offer and receive in this three-day event..
Dates: Wednesday 5th to Friday 7th July 2017, Friday 7th to Sunday 9th July 2017
Lay Preachers Event:
Due to their immense popularity, we run Lay Preachers four times a year now, so you're bound to find a date that fits with your diary. This year the theme is 'Celebrating our Reformed Identity'.
Dates: Monday 14th to Wednesday 16th August 2017, Wednesday 16th to Friday 18th August 2017, Wednesday 6th to Friday 8th September 2017, Friday 8th September to Sunday 10th September 2017
Quiet Days: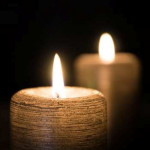 Each date explores a different theme and you'll find our upcoming ones below (do keep an eye on our upcoming events page for the latest list). Quiet days are suitable for all, be you experienced at retreats or just finding yourself in need of some contemplative space.
Saturday 22nd July 2017 – Soul food: a day of nourishment for church leaders
Saturday 18th November – The Quest for Peace
Special Events for 2017:
The below are unique for this year as we celebrate different aspects of our shared life and faith.
Saturday 30th September – Feasts and Festivals: Family Day
Saturday 11th November – Commemoration of Benefactors / 50th Anniversary of Westminster College & the Cheshunt Foundation
In the Company of…
We also have a bespoke option if you'd like to come and spend some time 'In the Company of…'. One of our teaching staff will have a conversation with you as you arrive to help you focus and to make sure you have some good resources, not least through our library. We'll talk with you at the end to help you take things onwards. The dates are entirely down to you so get in touch to check availability. You can find out more on our dedicated upcoming events page and if you'd like to read a reflection, to help form an idea of the things you can do, one of our guests wrote an excellent blog piece.