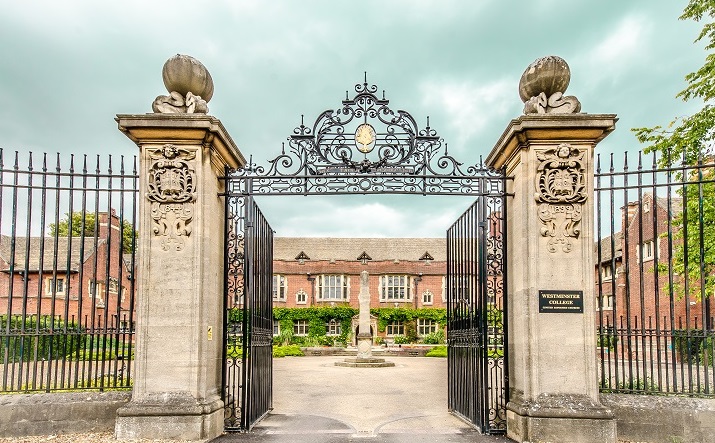 I was born in Wales and, apart from one year studying 'abroad', I have lived all my life there. For twenty years, I worked in Welsh Universities (and have the scars to prove it!). The time came to look for a different challenge and for new opportunities and so I applied for the post of Director of Studies in Church History and Doctrine at Westminster, though I did not expect to be offered it. Having applied, and having been offered the job, what else could I do but accept, even if it meant relocating to the 'wrong' side of Offa's Dyke?! Having been here a term, I can say that I am delighted to be at Westminster at this time.
I started work officially at Westminster on 1 September, having moved only two days previously. There was little time to settle in as the 'Lay preachers' arrived the following week. Thankfully this was not to be a baptism of fire! The event was a good reminder – if one is needed – of how blessed the United Reformed Church is by such committed, imaginative and insightful men and women of faith. I prepared some input on Luther (2017, after all, saw the five hundredth anniversary of Luther's initial protest against the sale of Indulgences). Despite his strengths and weaknesses, Luther's story reminds us that it is a rediscovery of the liberating power of the gospel which leads to church renewal (rather than the other way around). I also prepared input on a specific doctrine often associated with Reformed thought, namely the doctrine of Election. In fact, 'Election' and its significance for mission in the twenty-first century was the subject of the presentation required as part of the appointment process for this post. Perhaps surprisingly, it might well be worth revisiting some form of the doctrine (though probably not the form it takes in most people's minds). While many in our churches might believe it to be irrelevant, in fact it points us to the Church's role in God's mission in a way that might well inspire us to be 'missional disciples'.
Having trained at Westminster (in what seems a different age!), and having been back many times for conferences, for committee meetings and for study, it initially felt as if I were just visiting. The meeting, or the study, or whatever this was, would come to an end and I would return home to Wales. It was like an extended holiday! But then term started, and the holiday ended. The eight week term is hectic, especially in fitting the College activities around teaching. I know I was eased in to College life, and am grateful for that, though the Life and Service sessions were challenging and entertaining as we grappled together with different interpretations and understanding of the Reformed tradition.
My first term passed in getting to know people – Westminster staff and students as well as others in the Federation – and trying to understand how things work.  In fairness, I can say that I have never known any place like Westminster. The staff are committed to making Westminster work, whether as Resource Centre for Learning, a conference facility or a bed and breakfast business while acknowledging the importance of each aspect of the College's life. More than that, everyone is friendly, welcoming and helpful, with a feel of real and positive collegiality. The student community is diverse, but it has been a delight to get to know them, to be alongside them in the devotional life of the College and to learn from their spirituality. It feels good to be at Westminster at this time and I look forward to the challenges the next term will bring.
Robert Pope