Every January we host a very special party to say thank you to the support staff for the work they do, day in, day out over the year. 2017 was no exception and the theme this year was Hollywood Glitz'n'Glam.
We've included a few shots of the building before our party goers arrived (of our red carpet, stars and amazing cake!) and we'll add a few more on a fresh post after the night.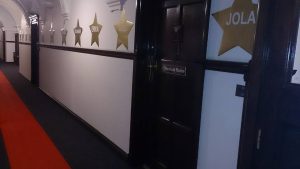 The Senior Management, Senatus, Management Committee and Board of Governors want to express a HUGE thank you to every member of the team for all their hard work in 2017. Have a blast people!