We're eagerly awaiting the arrival of our students (both new and returning); some of them are here already but most will arrive over the course of this week and next week.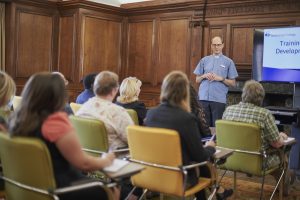 We've got the student hand-book available (which students can find online here, if you have the login details) and our list of community events is finalised; check out page 15 of the Student Handbook for more details.
The induction timetable is available from our excellent Tutorial Office team; both Syd and Claudia have been busily working behind the scenes to ensure everything is ready. It is always a busy time of year as everyone discovers what their timetable will be, what modules they are doing and what life is going to be shaped like for the coming months. We're all looking forward to welcoming this essential part of our community back for 2016-2017. See you soon!