Meet our wonderful team………..
Catherine Latto
Conference and Events Co-ordinator
Likes – Disney
Dislikes – Tomatoes
I joined Westminster College in April 2010 as the Assistant Domestic manager. I have always had a love for the hospitality industry working in hotels and fine dining restaurants. In August 2017, I transitioned into the Conference and Events Office bringing my wealth of experience in operations to support the team.
I love the variation of this role, working with different departments to deliver the events. I love spending time with my family and going on long walks.
The real reason I dislike tomatoes is because of there ability to stain with lightning speed, feel free to ask me to expand on that if we ever meet!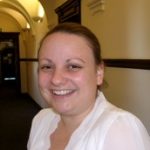 Gemma Dennehy
Conference and Events Co-ordinator
Likes – lots of chocolate
Dislikes – Brussel sprouts
I joined Westminster College in July 2017 on a temporary assignment to assist with a heavy workload during peak times and became a permanent member of the team in August.
I pride myself on an eye for detail and work hard to achieve the best results for the clients I work with and I am enjoying my time at Westminster in this new career path.
Hannah Anderson
Hospitality Manager
Likes – long walks on the beach
Dislikes – baked beans!
I joined the team in June 2014 as maternity cover in the Domestic Team. Since then my role has been made permanent and in 2015 I was promoted to the position of Domestic Manager.
I am now responsible for the kitchen, front of house and housekeeping teams and  I am the wedding co-ordinator at Westminster College, working with you from enquiry right through to your  special day!
I am working on my irrational dislike of baked beans, however it is taking longer than I initially thought.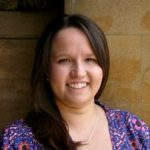 Michaela Madajova
Assistant Hospitality Manager
Likes – long walks in winter, while snow falls
Dislikes – English weather
I joined Westminster in February 2013 on part time basis, but being so super, I swiftly became a full time member of the team in November. In August 2017 I was promoted to Assistant Domestic Manager.
I work closely with Hannah and Adam as well as the ladies in the Conference and Events team to make sure your events are delivered to your expectations.
I have collected  a large array of umbrellas which help me through the rainy times in the UK and occasionally act as parasols when we see some sun.