The Assembly Room
---
The Assembly Room is used as a meeting room and a dining room. It is a beautiful room with stunning features. It works perfectly as a drink reception add on to dinners in the Dining Hall.
Layouts & Capacities
 Block Table- Up to 16 guests
 U-Shape- Up to 26 guests
About the Room
Named after the General Assembly of the United Reformed Church, who generously helped Westminster with our 2016 redevelopment project; but also after the Westminster Assembly of Divines, who were appointed by Parliament to re-formulate the structure of the Church, and met in London 1643-1653. They wrote the theological statements of faith on which Presbyterian Churches are founded.
Why not take 2 minutes to see all the opportunities at Westminster College? Just click below for the video guide: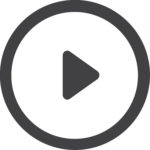 For bookings and enquiries:
Conference & Events Office
01223 3 30650
events@westminster.cam.ac.uk