These new, modular Master of Arts degrees have been specially created by the Cambridge Theological Federation for Anglia Ruskin University to offer flexible learning options.
---
Students can enrol for a: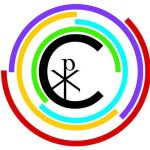 Diploma with four modules
Full MA with four modules and a 15,000 word dissertation
Completing an MA will normally take one year full-time or two to three years part-time.
Students can choose between traditional face-to-face lectures and seminars, or distance learning with online contact.
---
The four subject options are:
Learn about the link between moral thinking and its applicability in contemporary contexts.
---
MA in Contemporary Faith and Belief
A timely exploration of the role of faith and belief in the modern world. 
---
MA in Pastoral Care and Chaplaincy
Gain an in-depth understanding of Pastoral Theology as it relates to the goals of chaplaincy and care.
---
Join a lively debate on the meaning and role of spirituality in the context of the Christian traditions and today's multi-cultural environments. 
---
The MA programmes are available through four members of the Cambridge Theological Federation. Prospective students should apply to one of: