On Monday 16th April, our neighbours over at the Woolf Institute were celebrating a Royal opening of their permanent home on this site. The Woolf Institute was founded in 1998 by Dr Edward Kessler and Reverend Professor Martin Forward. The aim was to provide an 'academic framework and space in which people could tackle issues of religious difference constructively'.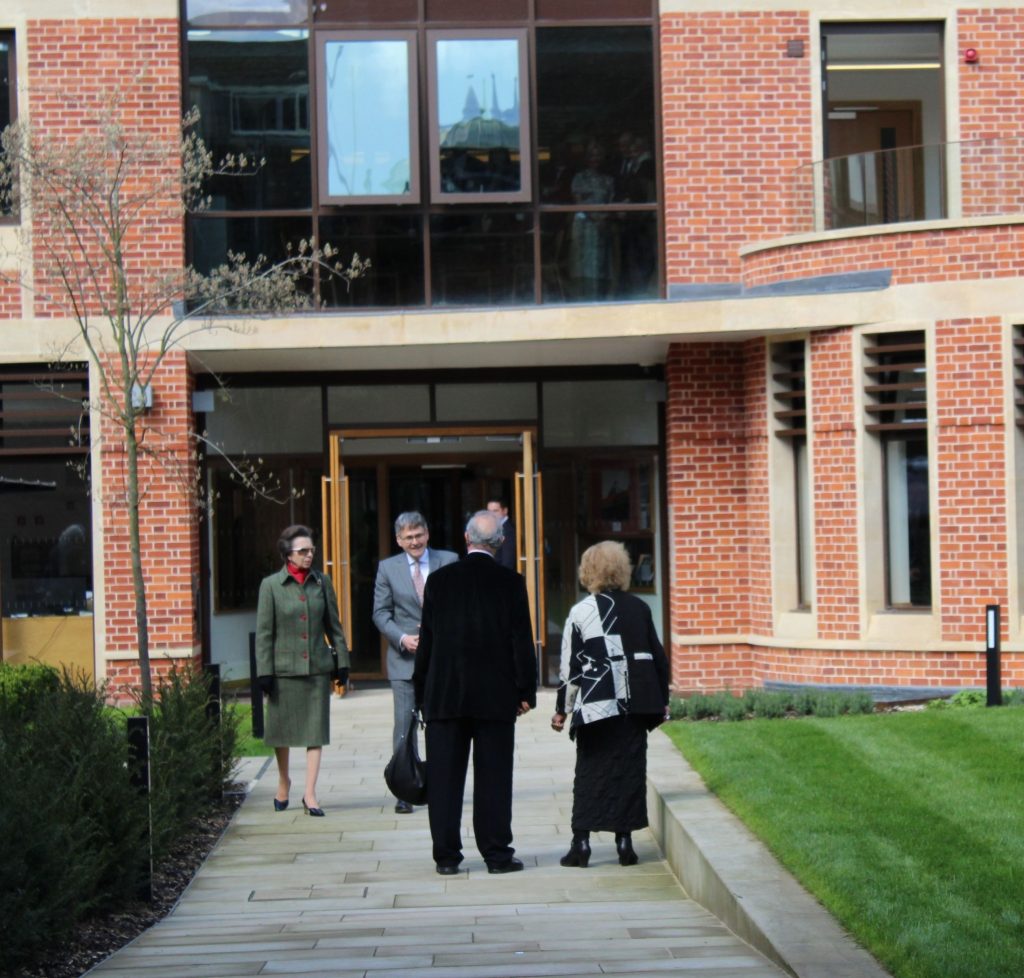 HRH The Princess Royal, the Patron of the Capital Appeal, and supporter of the Woolf Institute was welcomed to the site by Dr Ed Kessler MBE, Founding Director of the Woolf Institute.
In his speech, Dr Kessler said "The brief research presentations demonstrate a pursuit of wisdom, understanding and knowledge, not for their own sake but rather, to foster a society at ease with itself, in which individuals, groups and communities feel at home, and in whose flourishing all wish to take part.  Our new home will house many such actions; in the UK, with new research projects on religious fundamentalism and building resilience in Muslim communities, new courses on migration and immigration as well as a summer school, new audiences reached through our media suite such as the new podcast series, 'Encounter'".
Congratulations to everyone involved in the hard work and dedication it took to bring the Woolf Institute to life in its new home, and the continuous work to educate and bring communities together to coexist peacefully.
To read the full speech and see pictures from the special day, please visit:
http://www.woolf.cam.ac.uk/blog/founder-directors-speech-at-the-woolf-institutes-royal-opening