We're making great progress on the art studio.
Since we last posted in early November, the walls have gone up, the roof is on and the slate tiles are installed. We think you'll agree with us that it is really beginning to take shape.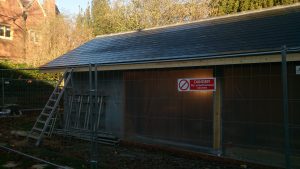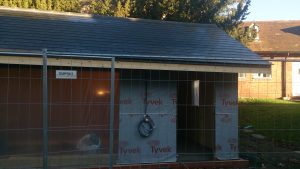 Soon the services (such as the electric) are being installed and it already looks like a really cosy, comfortable and inspiring space. Though the stunning winter sun has made it tricky to get a good photo today! If you're as excited to see progress as we are, please keep visiting our blog for further updates and select the Art Studio tag. There will be more photos as work continues and we look forward to showing you the finished studio early in 2017!