---
Imagi
ne trekking through the desert in Egypt, towards St Catherine's Monastery in Sinai. It's 35ºC, you're riding a camel… and as it's 1892, you're wearing – like any other Edwardian lady – boots, a corset, and a very large hat!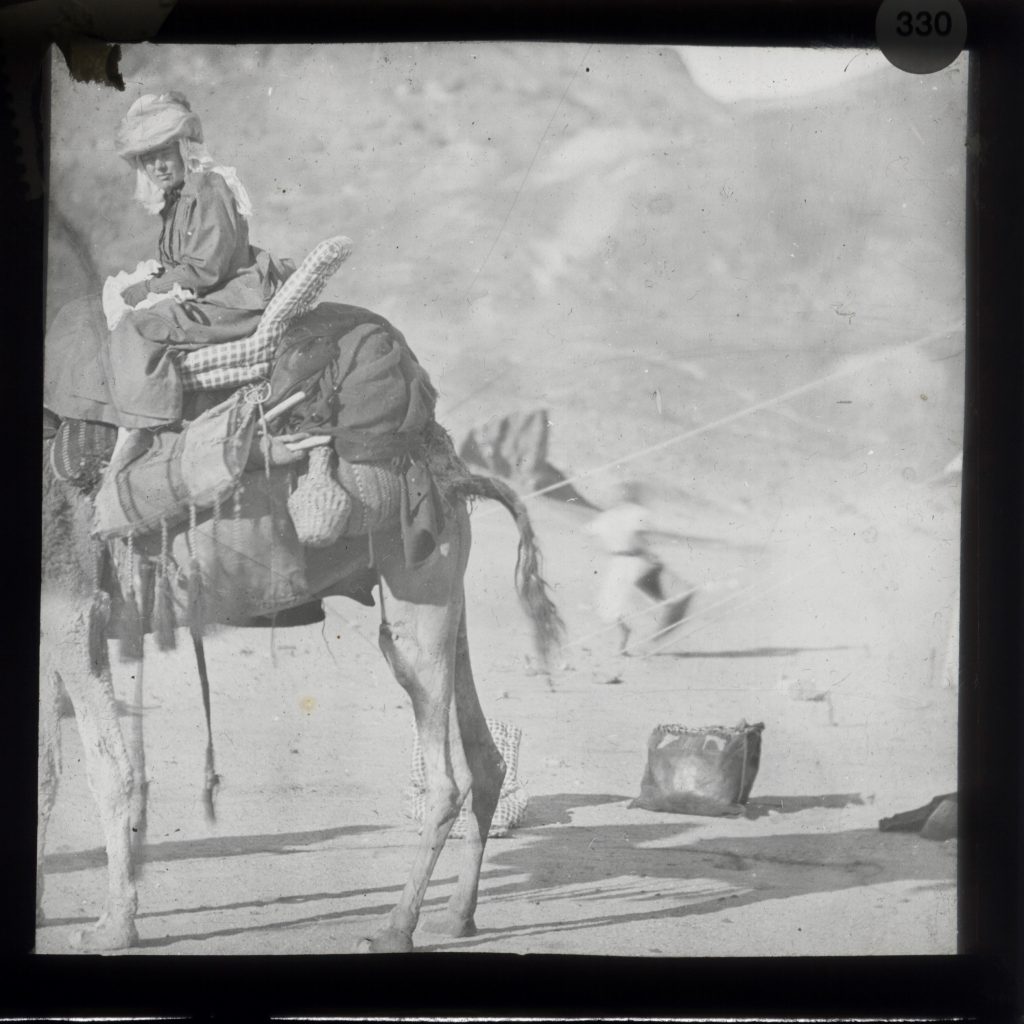 Our Sisters of Sinai, the benefactresses of the College, made no fewer than nine trips to Egypt, Greece, and the Holy Land between 1868 and 1906; and just like more modern tourists, they took plenty of photographs of their travels.
 Following a project to digitise our collection of their travel photographs, high-quality digital images have just been made available via the Digital Library at CUL. There are almost 300 photographs of landscapes and people taken by the Sisters on their visits to sites of Biblical interest – mountains and monasteries, tombs and temples – across Egypt, including Sinai and the Nitrian Desert, and also to Jerusalem, modern-day Syria and Jordan, and Greece.
And they show the people the Sisters travelled with – academics, cooks, monks at St Catherine's – and provide fascinating glimpses into what travelling in Middle East was like for intrepid ladies in the 1890s.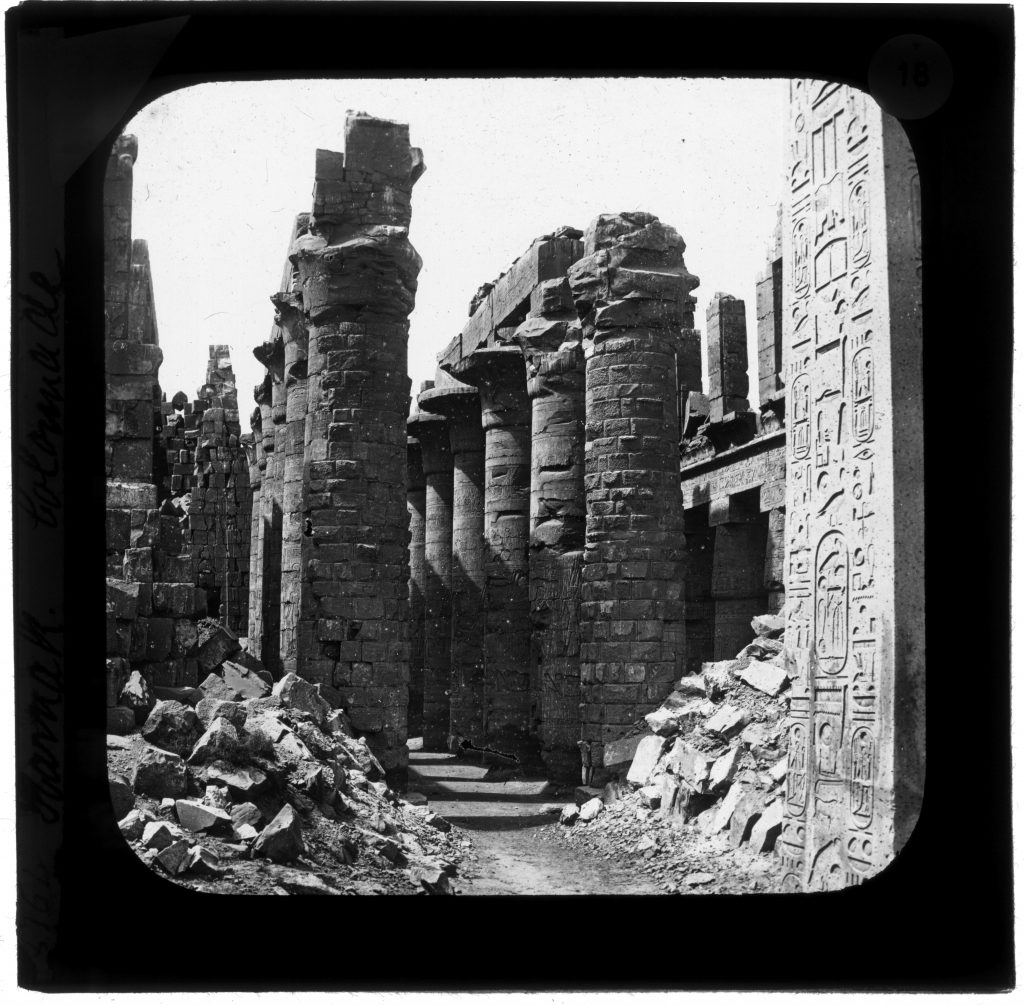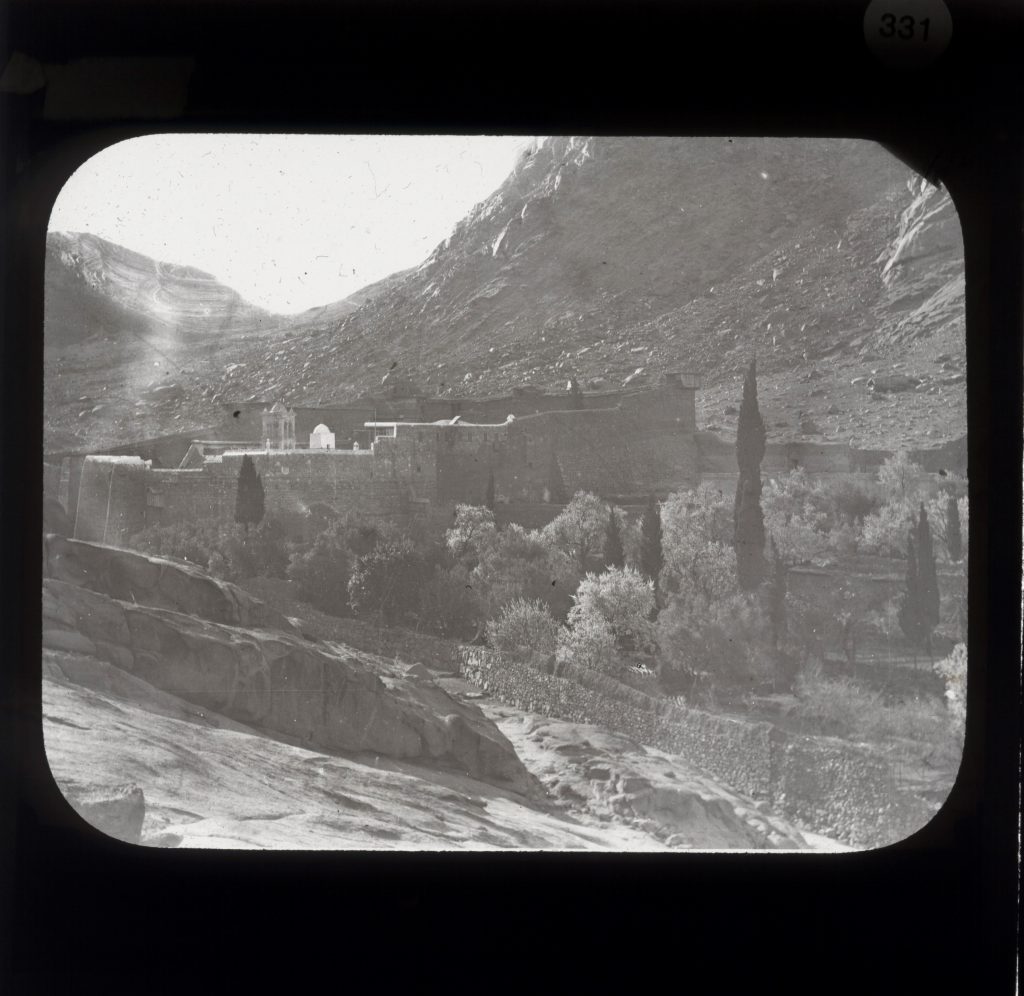 The originals are lantern slides, which the Sisters used to illustrate their books and talks – just over 3 inches square, they are two pieces of glass sandwiching a photographic image. As well as the travel photographs, Westminster also holds a further collection of over 250 lantern slide images, and 22 albums, of the Sisters' photographs of manuscripts.