COVID-19 response to government announcement
Following the Government announcement of a national lockdown, beginning on Tuesday 5th January, and the subsequent road-map steps for coming out of lockdown, Westminster College issues the following statement.
The College is providing formal and informal teaching and learning opportunities to individuals and churches within the United Reformed Church and the Cambridge Theological Federation. These will be delivered online until further notice.
We are also a praying community that meets for morning prayer online from Monday to Friday and we are pleased to let you know that these remain unaffected by the envisaged lockdown because they will be delivered online.
We have reviewed our ongoing responsibility to provide a COVID-secure environment within the college premises for staff, students, residents, and visitors.
The robust procedures agreed by Governors to mitigate risks in all areas of the College's work as a result of the global pandemic therefore needed to be reviewed to ensure their fitness for purpose.
Throughout the lockdown period, students resident in the East Wing will be urged to mix only within their own household. For the duration of the lockdown all students, whether resident or non-resident, are encouraged to keep in touch with their college support system and to seek assistance for pastoral or welfare matters. During this time staff who can work from home should do so as often as is feasible and line-managers, with the Principal, will maintain a direct line of contact.
We have reviewed our site measures. These reflect the lower risk to the community, and have been published in the form of our Generic Risk assessment, which is applicable from Monday 17th May.
As and when further government advice is issued, the College continues review and, where necessary, revise its policies and procedures. Any amendments will be communicated by email letter to staff, students, residents and any others directly affected by them. This information will also be made available on the College website.
There is much uncertainty regarding the course the pandemic will take but we will move forward with care and courage and look forward with hope to a time when wider activity will be able to resume again.
Westminster College is currently operating under COVID-19 UK Alert Level 3: COVID-19 Response (Step 3)
COVID-Secure Site Measures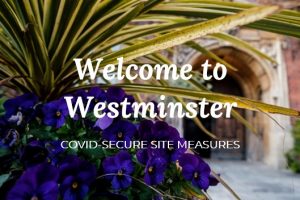 We are so looking forward to welcoming you to Westminster College and we will be doing all we can to make your stay as enjoyable and safe as possible.
To help with this as the College emerges out of lockdown we have put measures in place for the benefit of our guests, visitors, students and staff. These are explained in our COVID-Secure Site measures document, which we encourage all visitors to review ahead of joining us.
Please click the thumbnail to view the full policy document.
Guidance for Staff and Governing Bodies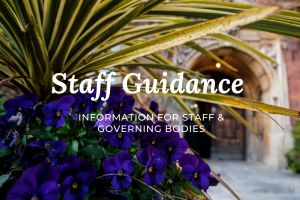 This policy is to communicate clearly the College's treatment of time spent in quarantine due to travelling to a destination that is not exempt from advice against non-essential international travel while such requirements are in place and legally enforced.
Additional information can be found at the following link for  Church House.
University of Cambridge Guidance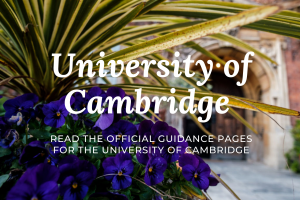 Please click the thumbnail to see the University webpages for up to date information for all students of the University of Cambridge.
These pages represent the central definitive resource for University information on COVID-19 – please check it frequently.
For the latest advice from the University of Cambridge on the wearing of face coverings, please click here.
#StaySafeCambridgeUni
The University and Colleges have put together a clear set of measures, which have been tested and refined in consultation with over 300 students and staff, designed to keep everyone in our community as safe as possible.
Click the thumbnail to see a short video by the Vice-Chancellor of the University of Cambridge