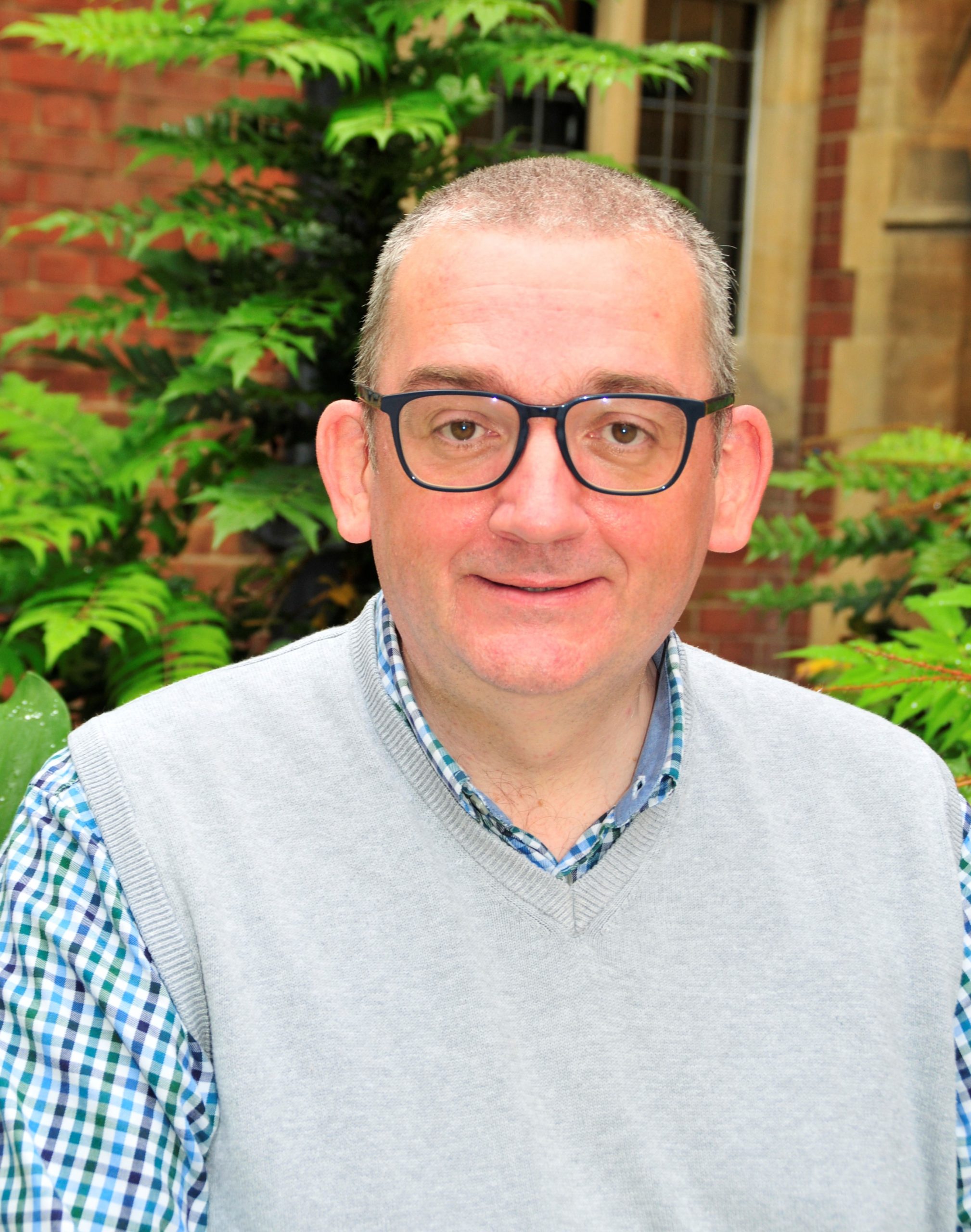 Revd Dr Robert Pope
Interim Principal and
Director of Studies in Church History and Doctrine
Email: rpp20@westminster.cam.ac.uk
Phone: +44 (0) 1223 330622
Robert Pope came to Westminster in September 2017 as Director of Studies in Church History and Doctrine. Since January 2018 he has also been Vice-Principal.
Robert teaches and supervises in the Cambridge Theological Federation and is an Affiliated Lecturer in the Faculty of Divinity of the University of Cambridge. He contributes to a number of modules and papers covering aspects of Christian doctrine and church history while, along with colleagues, he helps to deliver education and learning events in the United Reformed Church.
His research interests are in the field of Nonconformist and Dissenting history and theology with a secondary interest in theology and culture. He has published extensively on these subjects. Recent articles and book chapters include: 'Defending the Faith: Theology in the Diocese of St Davids, c.1534-2000', in William Gibson and John Morgan-Guy (eds), Religion and Society in the Diocese of St Davids, 1485-2011 (Farnham: Ashgate, 2015), pp. 63-89; 'Immediate Revelation or the Basest Idolatry? Theology and Religious Experience', in Bettina E. Schmidt (ed.), The Study of Religious Experience: Approaches and Methodologies (Sheffield: Equinox, 2016), pp. 105-124; 'Conscription, Conscience and Building God's Kingdom', in The Journal of the United Reformed Church History Society, Vol. 9, No. 10 (May 2017), pp. 575-597; 'Baptists and the Creation of Culture in Early Nineteenth-Century Wales', in William L. Pitts, Jr (ed.), Baptists, Gospel, and Culture: Papers from the Eighth International Conference on Baptist Studies (Macon, GA: Mercer University Press, 2021), pp. 45-68. He also edited The T & T Clark Companion to Nonconformity (London: Bloomsbury, 2013; paperback, 2016).
Robert studied as an undergraduate and postgraduate in the University of Wales and completed ordination training at Westminster College. Ordained as a Minister of the Word and Sacraments in the United Reformed Church in 2001, he served as minister of St Paul's United Church (Methodist and URC) in Penmaenmawr, North Wales. Before coming to Cambridge, he taught theology at Bangor University and then at the University of Wales: Trinity St David (Lampeter).
He currently serves as editor of The Journal of the United Reformed Church History Society and is the Convenor of the URC's Faith and Order Committee.