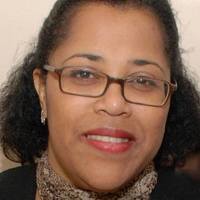 Revd Dr Tessa Henry-Robinson
Associate Tutor in Practical Theology
Email: tbc
Phone: +44 (0) 1223 330649
Tessa Henry-Robinson is a womanist practical theologian whose career spans over 30 years of service engaging diverse groups through teaching, mentoring, and ministering.
She trained for ministry at both Northern College and Westminster College. Since her ordination in 2018, Tessa has been responsible for four congregations in the Southampton East Pastorate of the Wessex Synod, and four congregations in the East London Group of the Thames North Synod. Tessa also serves the URC in a number of senior appointments, including as a member of its Faith and Order Committee and Church Life Review group. Most recently, the URC's General Assembly elected Tessa as its 2022-23 Moderator-Elect, after which she will become Moderator of General Assembly in 2023-24. These are historic and groundbreaking appointments, as Tessa is the first Black or ethnically-minoritised woman to serve in these roles.
Tessa is committed to using her teaching and ministering experience to further an appreciation of service to community and social justice. She has a deep interest in the empowerment of women with particular focus on uplifting ethnically-minoritised women and communities. As a founding member of Cascades of Grace, a group set up in 2011 through the United Reformed Church's Global and Intercultural Ministries, she stands for empowering minoritised women to be present and audible in the denomination.
She has delivered invited lectures and responses in a variety of forums, including the Council for World Mission, Churches Together in England, and the British and Irish Association for Practical Theology annual conference. Tessa's publications include 'Blackness, Black Power and God-talk: A Reflection', Black Theology, 15 (2017), 117-135; with Karen Campbell, 'Cascades of Grace', Feminist Theology 26 (2017), 47–58; and 'Qualitative Account of a Relationship Story Between the URC and BME Women', Black Theology, 12 (2014), 58-79. An interview with Tessa on 'The importance of embodiment from a womanist perspective' was recently published in Practical Theology.
Tessa earned her Professional Doctorate in Practical Theology through the Cambridge Theological Federation, validated by Anglia Ruskin University, after completing a thesis entitled, 'Renegotiating space around the multicultural United Reformed Church table: Towards the intentional intercultural inclusion of ethnically-minoritised women'. Her thesis is available here. Previously, she earned a Postgraduate Diploma in Social Research and a Postgraduate Certificate in Pastoral Theology at Anglia Ruskin, an MA in Professional Community Education and Development and a Higher Education Diploma in Community Work at Goldsmith's, University of London, and a Certificate in Pre-school Teaching at the University of the West Indies, Trinidad and Tobago.
Tessa is also member of the editorial boards of the Journal of Practical Theology and the International Journal of Black Theology.