Located in the heart of Cambridge, Westminster College is a stunning Grade II listed building bursting with historical beauty.
With indoor and outdoor options for drinks receptions, and sweeping staircases for those perfect photo opportunities, Westminster College is a venue for all seasons.
Our magnificent Dining Hall is the perfect place for up to 120 guests at your wedding breakfast, and can host up to 300 for the evening reception. The College also offers 38 en-suite bedrooms and on-site parking, perfect for those family members and friends travelling long distances.
With opportunities of exclusive use of the building, you are guaranteed privacy and given the utmost dedication from the entire Westminster team. Your wedding coordinator will be with you from your very first meeting until the big day, leading the rest of her team in going above and beyond for you and your partner.
Westminster College are proud to work with Boxed Events as our preferred caterer. James and his team offer a variety of delicious and flexible menu options to suit you and your guests.  You will have the option to add canapes during the drinks reception and late-night nibbles – Boxed Events will make sure no-one stays hungry for long. We can also offer a range of drinks to compliment your menu and palate, including our very popular drinks package.
Please speak to a member of the team to discuss availability. To arrange to meet with one of the team to discuss your requirements and to see what Westminster College has to offer, please contact us.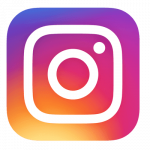 Follow our Wedding Instagram
@weddingsatwestminstercollege
Love notes
Our past Brides and Grooms share their experiences...
An enormous thank you to Nick Lomax and his team for the most fabulous wedding reception ever! Nothing was too much trouble, all the staff were smiley and friendly and the day went extremely smoothly with no hitches. In addition to this, the venue is beautiful, well situated, and the wedding breakfast food excellent: Nick, could you arrange for a daily delivery of that delicious panacotta to my house please?!
If you are thinking of getting married in Cambridge I unreservedly recommend Westminster, I honestly don't think you could find a better choice.
Love notes
Our past Brides and Grooms share their experiences...
Excellent venue , lovely grounds , super environment and easily accessible. The team were great they helped us overcome dietary issues and allergies , came up with super menu that was inclusive for all. Nothing was to difficult and the personal attention we had was fantastic , much better than a corporate hotel! The service on the day was superb , really personal and all the staff were on the same wavelength.
Would absolutely recommend this venue.
Overall brilliant value for money and great service.
Thank you to Hannah and the team.
Love notes
Our past Brides and Grooms share their experiences...
We cannot recommend Westminster highly enough. The college itself is stunning, but what really makes it such a special venue is the exceptional personal service and guidance from Hannah and her team, all delivered with a high degree of expertise, integrity and discretion.
We felt so supported throughout and loved the fact that the college was able to offer a degree of flexibility to us, so that we could tailor the day according to our requirements (including in relation to the food, which was delicious!) – this really sets it apart from the more corporate 'wedding package' venues and made our day the personal, elegant and yet relaxed occasion we had hoped for.
Love notes
Our past Brides and Grooms share their experiences...
We are not a young couple and have experienced high end hospitality all over the world including the very best cruise ships. Our experience at Westminster College exceeded all our expectations. Food was absolutely first class, real quality produce and presentation wonderful. Everything went like clockwork thanks to Hannah and her team. We cannot recommend Westminster College enough. This is not just our opinion, it is that of our guests of similar standing that considered this to be one of the best weddings they have been to. Our heartfelt thanks Hannah and team from both of us".
Love notes
Our past Brides and Grooms share their experiences...
"Firstly to say a huge thank you for making our day so special – it was wonderful and everything was perfect! Everyone raved about the food, especially the fondant so please do pass on our thanks to the chef(s) and team who served us!"
Love notes
Our past Brides and Grooms share their experiences...
"We fell in love with the venue and our guests were in awe of the beauty of the building. The whole team made our day perfect from the effortless and helpful service to the deliciously decadent food. Nothing was too much trouble in the planning and right through the day. We can never repay them for the memories they gave to us and the way they made every one of our guests feel. It was so lovely to feel relaxed and enjoy the whole day with our friends and family".
Love notes
Our past Brides and Grooms share their experiences...
"Thank you again to you and your team at Westminster, you all did a fantastic job and we could not have been happier with how the day went;  a particular thank you to you, you worked very thoughtfully and very hard for us both before and on the day itself which really showed through!"
Gallery
Our past Weddings at Westminster
Wedding enquiry
If you would like more information on Weddings at Westminster, or would like us to see how we can cater to your day, get in touch with us below!