Westminster College offers a wide range of contemporary and traditional meeting spaces – perfect for your next event.
---
Our experienced conference team are happy to work with agency bookings and direct enquiries, and can guide you through all the areas of your event planning and delivery.
Take a look at how your event could work at Westminster and contact the team to check our availability. We welcome bookings all year round.
Why not take 2 minutes to see all the opportunities at Westminster College?  Just click below for the video guide: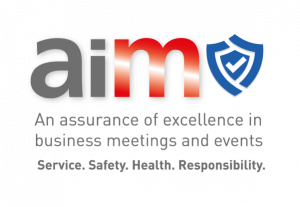 What our clients say...
"Thank you all for helping make our lecture dinner so successful.  The food was superb and the staff, as always, efficient and helpful.
It was lovely being in the Assembly Room, and helped provide a very relaxed and informal feel for the evening which was just what we wanted.
Many thanks again to all involved."
What our clients say...
"We were very impressed with Westminster College. It is a beautiful building in the heart of Cambridge and in close proximity to our own premises. The "Brunch" was superb. It surpassed my expectations being a good balance of delicious bacon sandwiches, fruit as well as muffins, coffee, tea and juice. The vegetarian sausages were very popular. Everyone enjoyed it and it put us all in a good mood. The cookies were delicious too. Top marks to the Chef! Hannah was very professional, patient, sensible and kind throughout the day. She kept an eye on our needs. She was able to answer all our questions and make helpful suggestions.
Overall, I thought it was excellent and I would certainly consider using Westminster College again for events.
What our clients say...
Just a brief note to thank the team for your support today with setting up the dining hall and dealing with IT facilities, in preparation for the smooth running of the Holocaust Memorial Day 2020 Commemoration Event.
Your help was greatly appreciated by the students and myself, and my heartfelt thanks go to you all.
What our clients say...
"I just wanted to email and say what a fantastic dinner you and the team hosted!
Romain was absolutely brilliant onsite. He was so attentive and friendly!
Everything ran perfectly and I had many comments on what an amazing venue it is and the quality of the food".
What our clients say...
"Please can you send my thanks to the manager of the event for Saturday. Nothing was too much trouble and he looked after us with skill and professionalism. The event was a great success".
What our clients say...
"Please, receive our sincere thanks for preparing such a lovely afternoon tea for the nominees. We are really grateful for that.  We all had a great time and it was the perfect kick-off for nominees to meet each other in a relaxed environment and a gorgeous venue."
What our clients say...
"I had very high expectations going into the event, which were far exceeded by every one of your staff. From Gemma (in the Conference Office- who first dealt with our booking) ; through the reception, who were so patient and knowledgeable; to the bedders, who greeted everyone in the corridors; to the exceptional waiting staff, who were fantastic through and even went to the length of recognising and saving an expensive but barely touched bottle one night. Your management has clearly succeeded in instilling a real collective source of pride and endeavour throughout the college.
 With sincere thanks to all those involved; I shall pass on my recommendation widely and we will be sure to be back".
What our clients say...
"We had a wonderful dinner at Westminster College last Saturday and the food and service were excellent and the evening was thoroughly enjoyed by our speakers, hosts and delegates. We will definitely recommend Westminster College as a venue to our colleagues organising dining events. Thank you again for your assistance regarding this dining event and apologies again for the lack in numbers. We are going to review our registration process to try and avoid this for future events."
What our clients say...
"Every year we land on one of the colleges for our Patrons' dinner. I would just like to say that last Friday's was the best organised event we've ever had in Cambridge. The food was just fantastic, and I loved the way that those with special diets were catered for quietly and efficiently. Even my last minute panic changes were organised with quiet unflappable professionalism– there is always somebody who forgets they are vegetarian until they arrive and you did amazingly well with the unexpected extra guest. Thank you."
What our clients say...
"Westminster College is an all-inclusive venue offering everything that we need for our research conferences and workshops. They are able to provide modern and spacious meeting rooms, excellent catering for lunch and dinner as well as accommodations. Their event planning staff set a new standard of service due to attention to detail and support prior to and during the event. We will definitely keep Westminster at the top of our list when organizing future events in Cambridge."